Improve Your Bar Management Efficiency With A POS

In the fast-paced environment of the bar, it is complex to manage a bar, as anything can easily fall through the cracks. As a bar owner, you would always want a single solution that could ensure that you are always on top of things and make them the right way. In the competitive market, you will need to stand out with an effective marketing tool strategy; hence you need the perfect point of sale system: Omega Software. When your bar is equipped with a robust POS system, you can streamline all your house operations, offer all-in-one customer services and ensure your customers come back for another round after getting inspired by your business and services.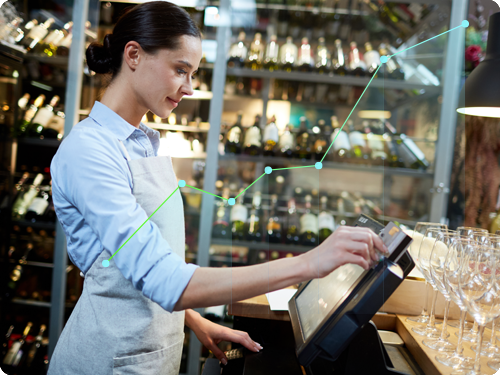 In this article, we have covered some basic information on how you can improve the efficiency of your bar management with a POS system. Keep scrolling your finger to learn how to run a successful business bar in the competitive market.
Be Aware of Your Bar Performance
Recording Excel sales is the most popular and convenient way; however, you will be glad to know that apps can record your sales for your business in real-time. The software provides you with the sales data for a specific time in a dashboard that is easy to read and understand. You can assess your products' popularity and determine your bar's most-sold menu. You can also select the most and least advantageous time for your bar. All this information let you prepare for a busy schedule by refilling your inventory and managing staff accordingly. When you have a slower period, add drink specials to your bar menu to attract more customers.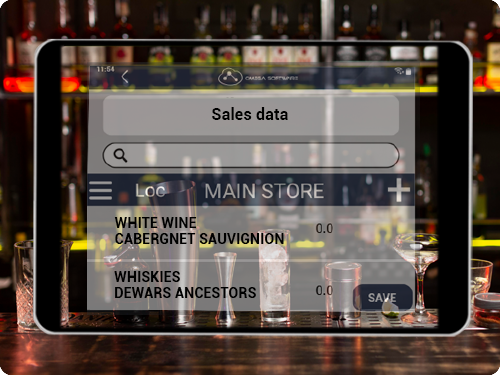 Never Miscalculate Your Inventory
As a bar owner, it is crucial to count food and liquor inventory daily to analyze product popularity. You will be able to see which product of your bar is selling more and which needs more marketing promotion. In a fast-paced world today, if you count inventory using paper or pen, you will waste lots of time, or you might also miss some essential details.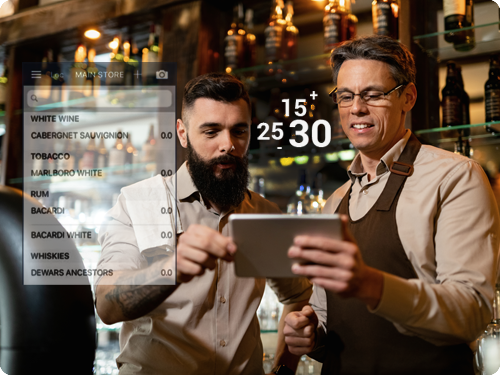 Luckily, Omega Software can efficiently get the work done for you. You will only need to scan each liquor and food product in your inventory, and the POS will track incoming and outgoing products. With this, you can quickly determine which bottles customers use more, letting you adjust your list with products that maximize profitability.
You can also easily decide which drink to offer, especially with a low discount, to get more profit. Moreover, by having a system that tracks your inventories, you will always be aware when bottles are running low so that you can restock shelves and make the experience of your customers better.
Manage Your Staff
It takes a lot of time and cost to train new staff. New employees, undoubtedly, take time to get used to the new job. Unfortunately, one might need more time to learn everything quickly in the bar environment. Also, while employee turnover is high in the hospitality market, you will have to train new workers as bar owners. The turnover rate in this industry increased from 66.7 percent in 2014 to 72.1 percent in 2015 in the USA.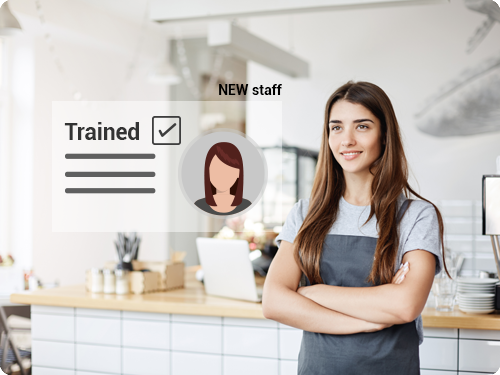 As a bar owner, look for ways to train your new staff quickly. An iPad POS with a user-friendly interface can be beneficial as it utilizes technology that many people are already familiar with. This will help your team become more self-sufficient, reducing the need for constant supervision.
Additionally, using Omega Software allows you to control employee access and assign specific permissions to your most reliable staff, helping to prevent theft and errors.
Access Bar Data
With Omega Software's cloud-based POS system, you can manage your inventory, reports, menu, and employee information from anywhere and at any time. This is especially useful if you have multiple locations, as the system can be used across all of them. It allows you to view inventory levels at each location, facilitating the transfer of stock between them and ensuring consistency in pricing.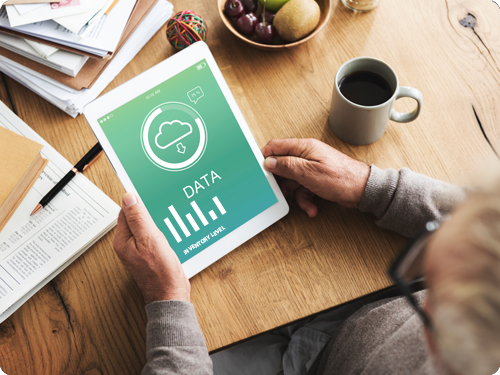 Additionally, it lets you check your staff's clock-in and clock-out records even when you are away from the bar.
Enhance Customer Loyalty
Omega Software also helps you recognize and retain your most loyal customers and attract new ones. The system keeps track of customers' orders, allowing you to view their past orders when they return to your bar. This gives you valuable insight into your best customers and their preferred drinks. It will enable you to give them special discounts to show appreciation for their repeat business.
Personalizing your service by remembering their names and preferences will make your customers feel valued and appreciated and more likely to return to your bar.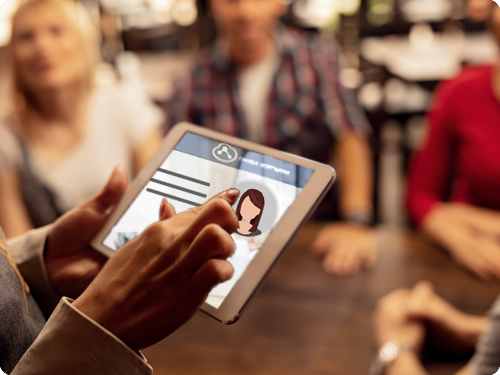 Update Order and Payment Methods
In a fast-paced bar environment, taking orders and processing payments quickly and efficiently is crucial. Omega Software's iPad POS system includes a quick-serve screen, which allows your staff to spend less time writing down orders and more time interacting with customers. The system also sends orders directly to the bar or kitchen, minimizing delays and reducing the chance of mistakes.
Having the ability to take orders on a tablet, your staff can approach customers wherever they are seated, whether at a table, on the terrace, or at the bar. This can help reduce congestion at the bar and increase impulse orders. When a server approaches a customer, they may be more likely to order another drink than if they had to go to the bar to place the order themselves.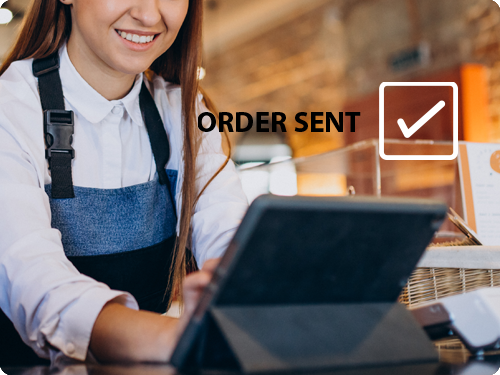 Additionally, with Omega Software's iPad POS system, your staff can process payments quickly and efficiently, leading to faster table turnover and increased revenue. The system also includes various payment options, such as credit and debit cards and mobile payment options, like Apple Pay and Google Pay. This makes it easy for your customers to pay for their orders, regardless of their preferred payment method.
Another great feature of a tablet POS is creating and managing customer profiles. This allows you to keep track of customers' purchase history, preferences, and contact information. This information can be used to personalize your service and offer targeted promotions, which can help increase customer loyalty and repeat business.
Overall, Omega Software's cloud-based POS system can help streamline the ordering and payment process while providing valuable insights into customer behavior and preferences. This can lead to improved customer service, increased sales, and more efficient operations.
A point-of-sale system can help bar owners streamline inventory management, reporting, and training tasks, allowing them to focus on providing excellent customer service and making informed decisions. Additionally, it can provide insights into customer behavior and preferences, helping build customer loyalty and repeat business, ultimately leading to increased revenue.