Top Ways Reviews And Customer Feedback Can Help Your Restaurant Business Grow

There is a lot of rivalry in the restaurant business, so it is essential for restaurants to pay attention to what it is that their consumers desire. Restaurants may learn a lot about their customers through reading reviews, which is one of the most efficient methods of doing so. Customer feedback, whether in the form of online evaluations or in-person interactions, can be extremely helpful to restaurants in many ways, including but not limited to: improving their services, increasing customer satisfaction, and driving growth. One essential component of a restaurant's success is its use of review sites to create and improve its reputation.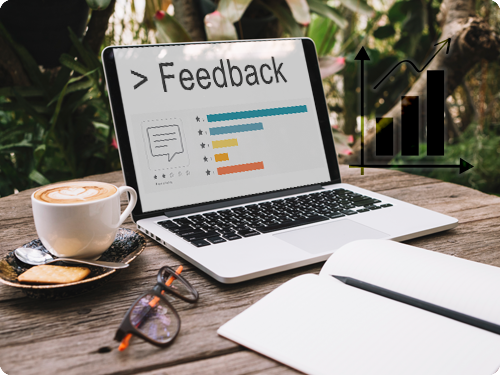 There is a direct correlation between a restaurant's online and offline visibility, credibility, and sales volume, all of which can be improved through consistent delivery of high-quality offerings, response to customer feedback, and active management of the restaurant's online and offline reputation. In this article, we'll look at how restaurants may use reviews to their advantage, including by raising the bar on service and product quality, strengthening customer loyalty, boosting sales, and establishing a more positive reputation in the community.
Helps in enhancing the standard of your restaurant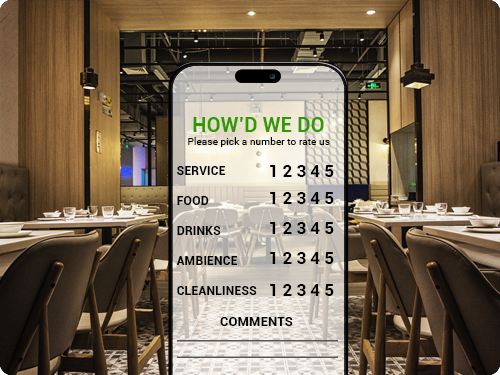 Through client reviews, restaurants can gain invaluable feedback. Restaurants can learn a great deal about what their customers like and don't like about the cuisine, service, and ambiance by listening to their feedback. It can make diners' time there more pleasurable and memorable, and it can set the restaurant apart from its rivals.
Incorporating customer remarks into business operations have been shown to boost both service quality and income. Clients who enjoy their dining experience are more likely to return and may even recommend the establishment to their family and friends.
Even more so, restaurants may use customer feedback to strengthen and improve their brand. The restaurant can enhance customer loyalty and frequency of visits by showing that it cares by actively listening to and responding to client feedback.
Increases the customer loyalty
Customer loyalty may be boosted in several ways, one of which is through reading reviews of a restaurant online. One way for restaurants to improve their products, services, and ambiance is by listening to their customers and learning from their comments, and for this, they can rely on Omega Software. You may utilize client feedback to enhance your clients' eating experience and win their loyalty.
One more strategy to get people to come back to your restaurant is to address their problems and respond to their reviews. Restaurants that care about their customers' experiences and actively seek out feedback from their customers are better able to meet their needs and exceed their expectations. A higher percentage of repeat business from satisfied customers is possible when a restaurant is attentive to its clientele's needs and wants.
Replying to both positive and negative reviews may do wonders for a restaurant's reputation and brand. Restaurants may enhance customer loyalty and revenue by genuinely thanking consumers for their favorable reviews and encouraging them to spread the word about their enjoyable dining experiences.
Helps you in increasing the revenue of your restaurant business
Getting positive feedback from customers is a great method for restaurants to boost their business. Customers' opinions on a restaurant's food, service, and ambiance can help managers improve the dining experience for everyone. It is possible to use this data to enhance the eating experience and hence boost client satisfaction and revenue.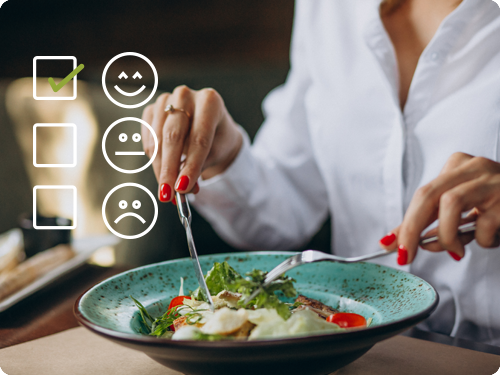 When customers are pleased with their experiences, they are more inclined to customers the business again and tell their friends about it, which in turn boosts sales. Restaurants can demonstrate their dedication to offering the greatest possible dining experience and appreciation for client input by responding to comments and questions. When a restaurant is thus attentive to its customers, it fosters trust and creates an emotional connection with its clientele, both of which contribute to higher revenue.
The restaurant may boost its reputation and attract new customers by reacting to both favorable and negative evaluations. By publicly acknowledging and rewarding customers for constructive criticism, restaurants can enhance their repeat business and word-of-mouth advertising, ultimately benefiting their bottom lines.
Improves name recognition and standing in the market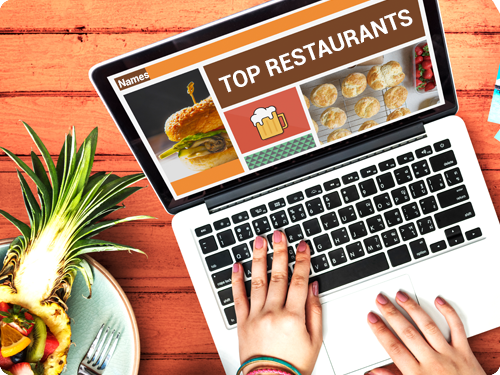 Increased visibility and credibility in the market by using reviews to create and improve their reputation is a strong tool for restaurants. Restaurants can attract new customers and build their brand by monitoring and improving their online reputation across review sites, social media, and other digital platforms. Recommendations and referrals from contented clients are also great for expanding your business's offline reputation.
A restaurant can build a solid reputation by consistently satisfying its customers with excellent food, service, and ambiance and by listening to and addressing their comments and criticisms. Consumers who had a good time are more likely to tell their friends and family about their purchase, which can enhance brand recognition and bring in new customers.
In order to gain an edge over the competition, restaurants should seek out evaluations from customers. Many diners use review sites like Yelp, Google, and TripAdvisor before deciding where to eat. Restaurants can learn more about their customers' wants and needs and how they compare to the competition by monitoring and analyzing consumer feedback through these platforms.
Makes your restaurant stand apart from its rivals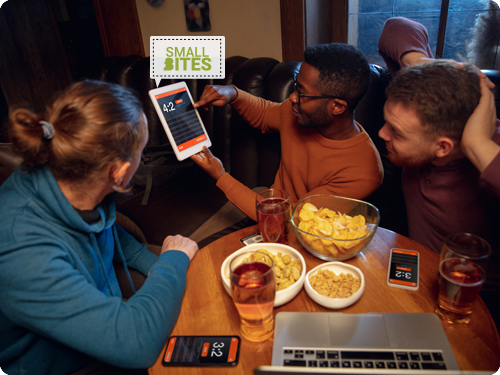 If a significant number of diners often complain that a rival establishment provides superior value or service speed, for instance, management can use this data to implement necessary improvements and raise the bar. The restaurant can set itself apart from rivals and become a more appealing choice for customers by fixing these problems.
Additionally, restaurants can gain a reputation for being customer-centric and attentive by listening to and acting on consumer feedback and concerns. Providing such high-quality service to customers can help the restaurant stand out from its rivals and make a good impression on potential diners.
A restaurant's popularity and standing in the community can also be bolstered by its performance in online review rankings. A restaurant's ability to attract and retain customers depends on its reputation and the reviews they receive online.
In Sum
Restaurants can gain a lot from reading and acting on customer feedback. Doing so can boost their ability to please customers, which in turn boosts their bottom line through more sales and a better reputation. Restaurants increase their chances of long-term success by hearing their customers out and responding to their feedback in a way that makes them feel heard.